CABARRUS COUNTY – Recycling gives new life to old products.
Cabarrus County, City of Concord and City of Kannapolis are joining a statewide campaign called "Recycle Right NC," which encourages residents about the correct products that can be processed and recycled.
The 10-week campaign, started from the North Carolina Department of Environmental Quality, began in early September and will continue until "America Recycles Day" on Nov. 15.
"As far as Cabarrus County, Concord and Kannapolis, we wanted to work together to ensure consistent messaging," said City of Concord Solid Waste Services Director Robin Barham. "Many of our folks work or live in various parts of the county and we wanted to make sure there was not a different message according to where you live."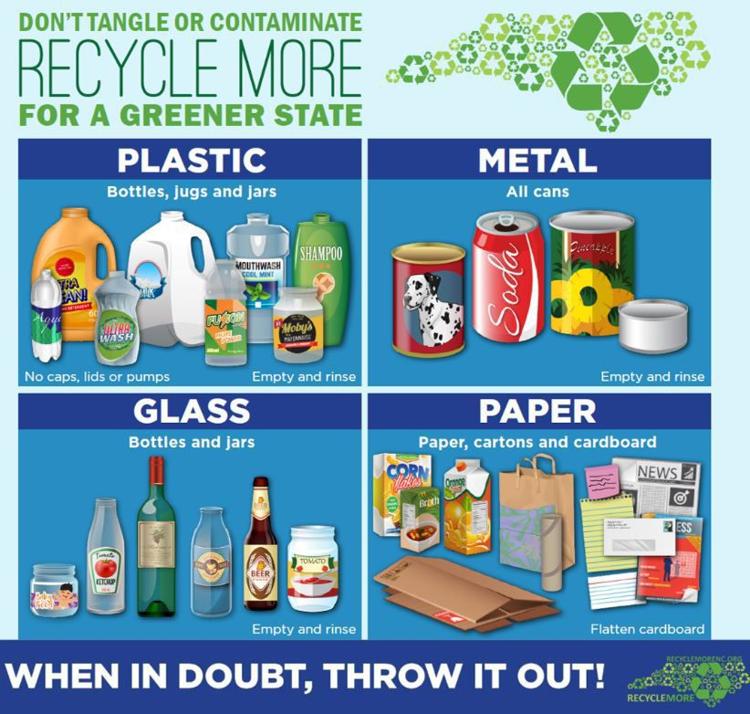 In 2011, the Cabarrus County and Concord and Kannapolis changed to single-stream recycling, which means all of the recycling products are mixed in a collection truck, rather than being sorted by a depositor, and then sent to its Materials Recovery Facility (MRF), which is located in Charlotte.
With that process, officials say it is important for recyclers to know the correct projects to put into the cart.
"Recycling is a long-standing method of reducing waste in our local landfill while conserving our natural resources," said Kevin Grant, Cabarrus County Sustainability Manager. "It's important to recycle the right way and improve the quality of material collected through our program.  Knowing what can and cannot go into the cart is vital to maintaining our local recycling programs and aiding North Carolina's thriving recycling industry."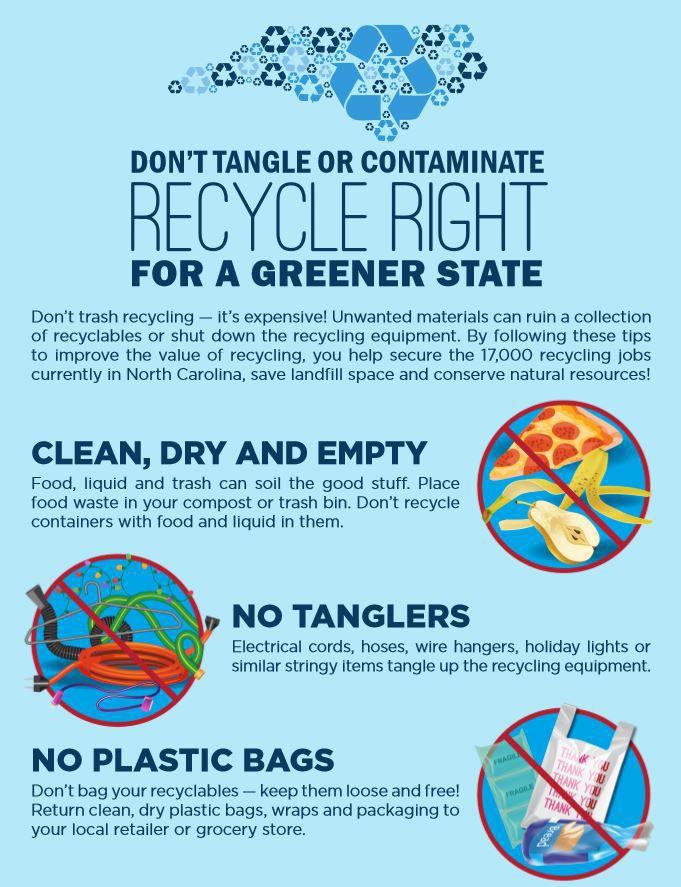 Officials say that putting non-recyclable items in the recycling cart causes contamination and raises cost, and changes in the global recycling market have affected local recycling streams.
No longer accepted in the recycling procession are wide tubs, which include containers for yogurt, whipped cream and sour cream, and what Barham calls "tanglers," from wires, hoses and plastic bags.
"There's a lot of confusion among folks about what can be recycled and what cannot be recycled. We call this wishful recycling," Barham said. "They think it feels good to recycle but they aren't doing it right."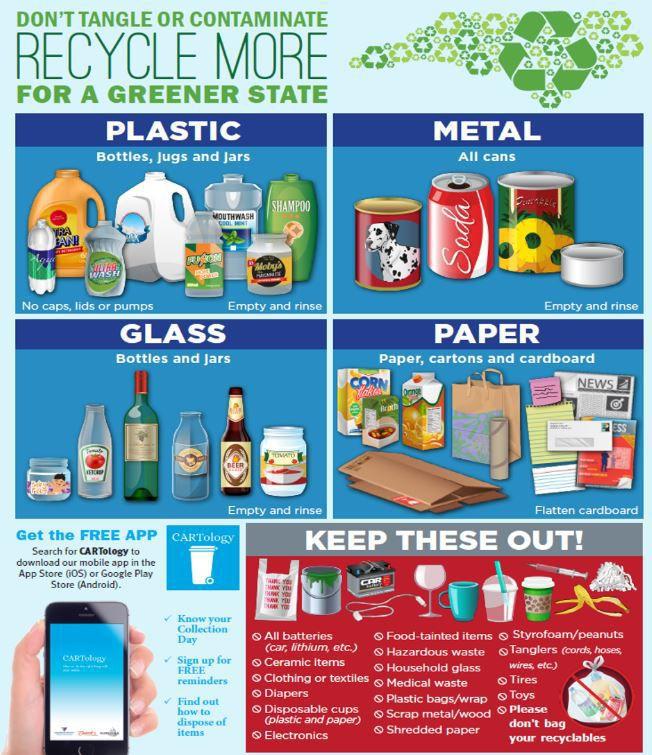 When residents put non-recyclable items in their recycling cart bin, it causes contamination of the recycling mix, which means local material recovery facilities must spend more time and money to sort out the rising levels of non-recyclables and trash. 
"The landfill space that we utilize is very beneficial to the City of Concord and that space will eventually be filled," Barham said. "We need to divert any amount of waste that we can from going to that landfill."
Officials say to place empty cans, bottles, paper and cardboard, and to keep everything else out.
Officials asked people not to put recycling materials in a bag, and avoid putting batteries, needles, sharp objects and food residue into the recycling bin.
Cabarrus County, City of Concord and City of Kannapolis have collaborated on an app called "CARTology," which information about local recycling.
The three local governments are partnering during the outreach campaign to post tips on social media, update recycling information online and connect with the public at local events.
"Our single-stream recycling carts make it easy for folks to throw in anything they think might be recyclable," Barham said. "Our folks think that our MRF will sort them out when in reality, our consumers are the first line of sorters. It's really up to us to learn the right way of recycling."
Original Source