Keep recycling, Quad-Citians, your efforts are not in vain.
But keep it clean. No trash in the bin. That's far more important than you may realize.
While many recycling programs across the country have been forced to bury recyclables in landfills because markets have crashed, the area-wide program operated by the Waste Commission of Scott County is holding its own, director Kathy Morris said.
All told, the Scott Area Recycling Center recycles nine different commodities from items it collects from many locations, including Rock Island, Moline, East Moline, Davenport, Bettendorf, Clinton, Clinton County and others.
When taken together, the overall price received for these commodities in March was $58.52 per ton, compared to $106.52 per ton in August 2016.
"This is the lowest it's been," Morris said. "Paper is what's dragging the cost down."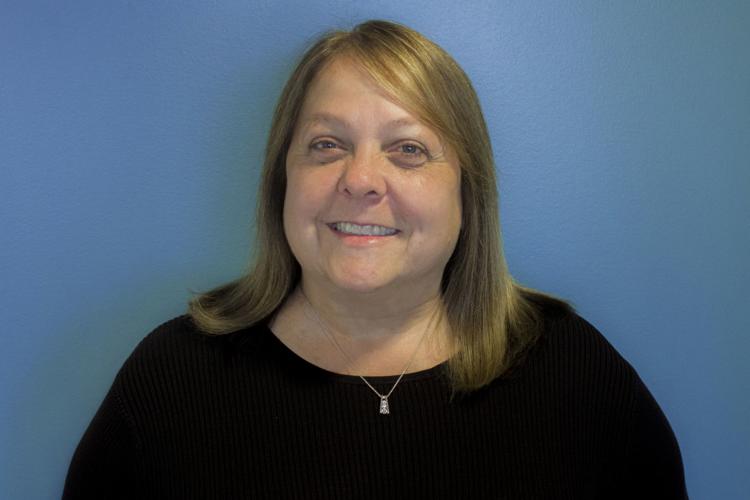 Recycling markets have plummeted nationwide because beginning in January 2018, China — by far the biggest buyer of U.S. recyclables — stopped accepting mixed paper and most plastics. This has resulted in a glut of paper and plastic, but paper in particular, Morris said.
In February 2019, the Scott Area center sold mixed paper for $2.25 per ton, compared with $75 per ton in August 2016. The highest price was $95 per ton in March 2017.
Paper presents a double whammy: Not only has there been a dramatic drop in price, but paper — mixed and corrugated box board — is the biggest recyclable the center collects. The center receives significantly less for its biggest products.
The price of aluminum also is down, but the price of the three main kinds of plastics and tin cans are up.
However, even with the dramatic overall drop in all commodities combined, recycling for the Scott Area center still is less expensive than landfilling, Morris said.
The cost to process recyclables — which involves collecting, sorting, baling and transporting — was $80 per ton as of February. Subtracting the amount received in sales, that leaves a cost of $22 per ton to recycle, compared with $28.75 per ton to landfill. That is getting to be a close difference, but it's still a difference. And it does not include what it would cost to transport all these materials to the landfill.
"The commission is monitoring this closely and meeting with stakeholders to keep them informed," Morris wrote in an email.
Extending landfill life
Morris also stressed that profits aren't everything.
The reason recycling began in the first place was not to make money, but to comply with a state mandate to decrease the amount of materials (and the toxicity of materials) going into landfills. The Scott Area center ships about eight semi-loads of baled paper to Indiana every week. Without recycling, that paper would be crowding the landfill.
Morris said she well remembers the controversy and downright anguish that occurred when the county was trying to find a place for the landfill it now operates. No one wants good land taken for a landfill, and no one wants a landfill next to their homes. Finding a place for a new landfill is a chore everyone wants to delay as long as possible.
In addition, recycling saves natural resources. Recycling paper back into paper uses water, but it takes less water than making paper from trees, Morris said. Plus, paper recycling saves trees that remove carbon dioxide, a greenhouse gas, from the air, Morris said.
Recycling plastic saves oil because plastic is petroleum-based.
Scott Area's program is unique
Sometimes, though, Morris is greeted with skepticism.
"It seems odd to me that Scott County has found a source willing to purchase these materials but others have not," a county resident wrote to Morris in an email.
Nationally, the Scott Area center is something of an anomaly in how well it is run, said Scott Mouw, senior director of strategy and research for The Recycling Partnership, a nonprofit group based in Falls Church, Va., that helps communities improve recycling.
There are two big reasons: The Scott Area center has found domestic markets for all its recyclables, and its recyclables are very clean; that is, free of trash such as Styrofoam or plastic bags.
China's decision to stop buying mixed paper and most plastics has been especially difficult for recycling programs on the East and West coasts because they relied almost exclusively on overseas markets, since they already were relatively close to ocean ports, Morris explained.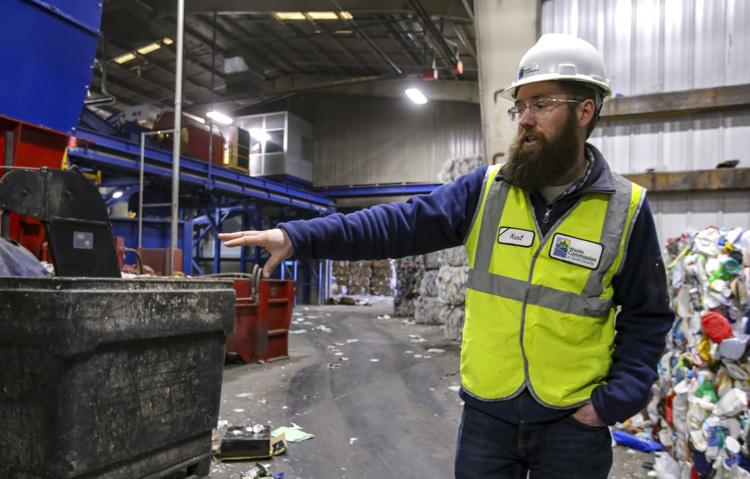 Scott County has always marketed within the United States, primarily the Midwest. All paper, for example, is sold to a Pratt Industries paper mill in Valparaiso, Ind. And Pratt still is buying.
This points to the second big reason the Scott Area center stands apart — clean products.
This cannot be stressed enough, those in the business say. One of the reasons China decided not to accept recyclables is that the percentage of contamination was so high. Other processors feel the same way.
Not only are Scott area residents good recyclers in the first place — obeying directions as to what goes in and what does not — but the recycling center hires efficient human sorters and has invested millions of dollars in state-of-the-art equipment to remove the contaminants, or trash.
Residents are charged fees that cover the cost of the recycling program; municipalities are not supporting it with general tax revenue.
"Kathy's in a unique situation," said Alan Schumacher, president of the Iowa Recycling Association and the person in charge of business development and sales for Quincy Recycle.
"She has a very modern equipment setup, and she's fortunate to have the volume of materials coming in that are significantly cleaner than a lot of MRFs (materials reclamation facilities). And that reputation is out there among mill operators. She has a marketable product. Yet …"
New markets, cleaner products are musts
It's that "yet" that is disconcerting. At present, recycling programs are a "mess," said Schumacher, whose company collects in many areas, including Cedar Rapids.
Everyone interviewed for this story agreed that 2019 will be a difficult year. But if recycling operators can weather the storm — can get cleaner, more marketable products and wait for domestic processors and mills to come online — recycling markets will recover, Schumacher said.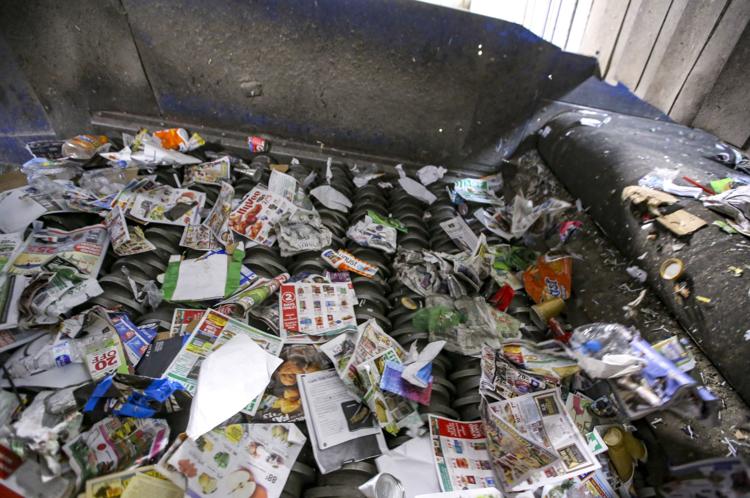 The Iowa Recycling Association recently surveyed 10 major recycling operations in the state, asking their perspectives on the impact of China's trade restrictions.
Only Quincy Recycle had landfilled any recyclables (plastic film) and only Quincy and the Iowa City Landfill & Recycling Center had discontinued taking a product (plastic films and plastic bags).
And only Dubuque and Quincy have stockpiled. The latter has 30 semi-loads of baled corrugated box paper waiting to go somewhere, Schumacher said.
As for whether there have been any positive impacts from the China policy, nearly all those surveyed said that it has pushed the development of domestic markets and forced a new emphasis on clean recyclables, which should have been happening all along.
"We are optimistic that the state of recycling will improve over the long term, but the road to get there will be bumpy," Morris said.
If there is any silver lining to the current glut, it is that manufacturers in the United States are beginning to pick up the slack, she said. Pratt is opening another paper mill in Ohio that should be running in November, and a couple of mills are being refurbished by Chinese firms to make dry pulp to ship back home.
"What's good," Morris said, "is that this builds infrastructure to manage our recyclables here in the United States."
Optimistic or pessimistic?
The final survey question was whether operators were feeling optimistic or pessimistic about the future.
The respondent from Carroll County, in western Iowa, said no. "The commission lost money on the program last fiscal year, and the future doesn't look encouraging at this time."
Other responses ranged from "time will tell" to "depends on the day" to emphatically optimistic.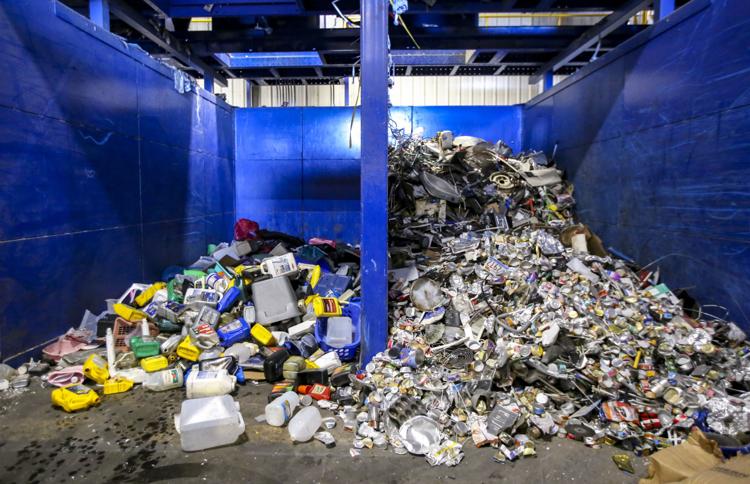 Ken Rowley, general manager of Republic Services, said, "As the reality that China is not going to back away from its new policy has set in, we're beginning to see domestic mills and entrepreneurs look to fill the gap in demand."
Midland Davis' Wendy Larson, senior broker/account manager, agreed. "We are optimistic about the future … We must all remember that we are dealing with commodities that have ups and downs, and added domestic consumption in the next few years will help build strength."
Finally, there was Cindy Gilbert, sales manager with MDK ZERO Landfill, based in Hampton, who responded: "Defiantly optimistic. … Compared to Europe, we are behind in our recycling efforts, and we share the same planet called Earth."
Original Source