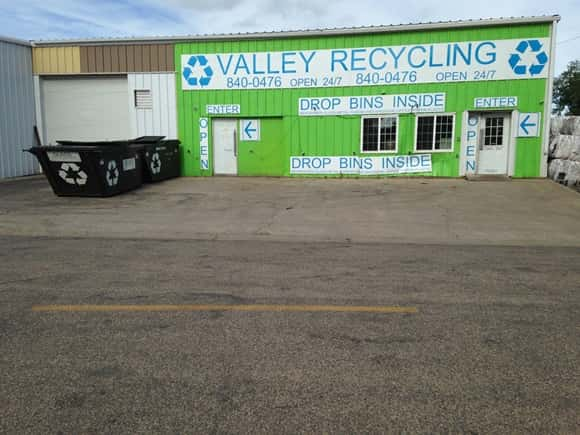 VALLEY CITY, N.D. (NewsDakota.com) – Valley Recycling issued a 90 day notice to the city of Valley City that they will stop taking recycling materials by June 19th.
Valley City Administrator David Schelkoph said city officials are discussing their options to see what the best direction is to continue the recycling service with a new business.
https://dehayf5mhw1h7.cloudfront.net/wp-content/uploads/sites/1065/2019/03/25083750/RECYCLE.mp3
Valley City residents can still drop off their recycling material at the current Valley Recycling Center until June 19th.
2783639737
Mozilla/5.0 (Windows NT 6.3; WOW64; Trident/7.0; Touch; rv:11.0) like Gecko
7f2e055934098b622fe81b539958d31f170924f1
1