Waste styrofoam recycling creates local jobs 10 times more than direct landfills in the United States.
In the United States, almost 20,000 garbage collection companies provide services to different cities. The Evanston government is cooperating with a company that provides recyclable waste transportation services to Evanston every week. Among them, Styrofoam, a bulky material, is extremely difficult to transport.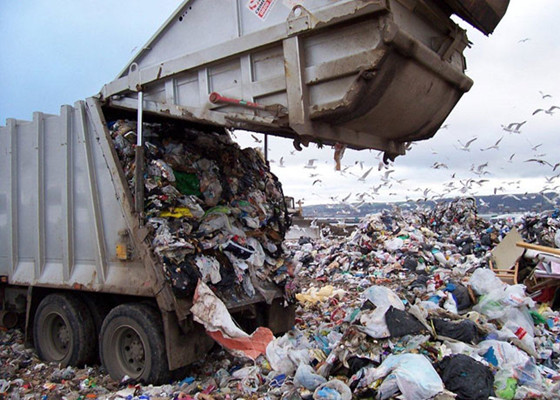 Of course, these services are not free, including garbage removal, residents need to pay a certain amount of "health service fees" to the government every month. In the United States, because the regulations on garbage collection are different, the recovery rates are different. 
In the United States, because of the different regulations on garbage collection, the recovery rate is not the same. In Illinois, the state produces about 19 million tons of waste each year, 37% of which is recycled.
Styrofoam is difficult to transport and recycle.
GREENMAX styrofoam densifier is a machine that can process foam, styrofoam, and polystyrene. As we all know, it is not free to disposal waste. Invest in a styrofoam densifier and you will not need to invest again. More importantly, the recycling of styrofoam can also increase employment. GREENMAX styrofoam recycling machine which equipped with a conveyor belt. Super province labor, simple and intelligent.
In addition, the state's garbage collection has created jobs that are 10 times higher than direct landfills.
News From
Intco Recycling
Category: Green Technology Solar LED WindCompany about: INTCO Recycling is an EPS Recycling Specialist, providing a total solution to polystyrene recycling. 
INTCO manufactures and sells GREENMAX Styrofoam Densifiers and Styrofoam Hot Melting Machine, purchases back compressed EPS scraps, and reuses them to make frame products. With the good quality and local quick after-sale service, GreenMax has been the premier styrofoam densifier brand of styrofoam recycling machine in the world.
INTCO recycles 60,000 tons of waste EPS every year, whi
…
This email address is being protected from spambots. You need JavaScript enabled to view it.
For more information:
Make an Inquiry about this report HERE!
www.styrofoamdensifier.org
Original Source