Pacific Steel and Recycling in Billings will stop accepting cardboard and paper products for free as China's squeeze on the U.S. recycling market continues.
The move is a sign of local recyclers' struggles more than a year after China stopped buying many recyclables from the U.S., plunging a business model that relied on China buying products into chaos.
The Pacific drop-off lot on 6th Avenue North was barricaded off last week using temporary fencing and, fittingly, cardboard bales. A banner said that beginning July 1, the company would no longer take cardboard and paper products free of charge.
Instead, the recycling company will be accepting cardboard and paper products for a $5 minimum fee per drop off and an additional 5 cents per pound for anything over 100 pounds, Billings branch manager Jason Heath said. 
"There's a supply and demand, and just right now there is an overwhelming amount of supply (for cardboard and paper products)," he said. "Once things level out and the consumption equals the supply, we hope there's a time when it becomes a free product again." 
Since the beginning of this year cardboard and paper products have increasingly lost value, and facilities on the West Coast have stopped paying for the products, Heath said.  Cardboard and paper products have essentially zero value, and Pacific Steel loses profits by accepting it with nowhere to send it.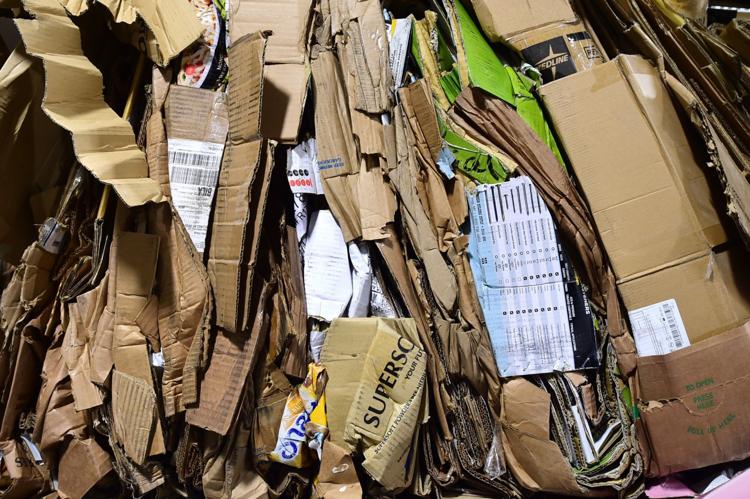 "We handle it all at cost," he said. "Unfortunately that's why we don't have a drop off location, and that's why we have to charge." 
A recent crackdown on grading for cardboard and paper products has made the market more difficult too, he said. Cereal boxes, food boxes and other paper products that contain fibers and glue aren't being accepted and Pacific Steel has to pay to sort those and bring them to the landfill.
"They tightened up on their grading schedule so you can no longer have such a wide range of products" Heath said. "It was similar with plastics a few years ago." 
As of now the Billings location is the first Pacific Steel facility in Montana to charge for cardboard and paper products. That is likely to change, Heath said. 
"Everybody is going to have to go that system because there is nowhere for us to send it for any kind of profit," he said. 
Other local recyclers have been tightening their belts during the recent cardboard slump, too. 
"It was bad in 2018, and it's worse in 2019," said Scott Berens, who runs Earth First Aid Recycling in Billings. "We're still accepting everything, cardboard maybe a little more begrudgingly than everything else."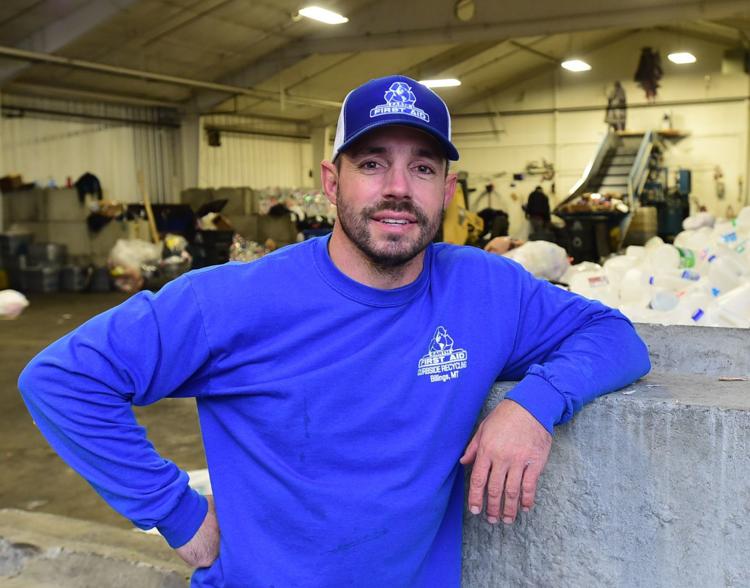 Cardboard once sold at $160 per ton. That dropped to about $70 in the summer of 2018, and now has plunged even further, to the point that some companies are only shipping for free or even charging Earth First Aid to ship cardboard.
Berens has been fielding calls from customers looking for a home for large quantities of cardboard, and has found himself in a quandary. He only has so much space for cardboard and isn't making any money off it right now, but he also doesn't want to lose a chance to improve his market share should the financial landscape improve.  
"I don't know what I'm going to do," he said. "I certainly want to help everyone out."
Berens said there's no sign of new negotiations with China, and the scrambling U.S. market isn't adapting quickly. He knows of some manufacturers who are retrofitting facilities to process cardboard and paper products, but the earliest of those won't be ready until October. And even if several open, it could take another year for the market to stabilize.
"It's going to take so long to chew through the inventory piling up," he said.
His business makes about 4-6 one-ton bales of cardboard each day, Berens said. He knows of a larger Montana facility that processes about 35 bales per day, and is currently sitting on 85 truckloads of cardboard.
Prices for other products like plastics and metal are also lower, but have leveled off some, Berens said.
Some recyclers have resorted to dumping products in landfills. Earth First Aid hasn't, Berens said. The company raised its rates in October, which has helped it stay afloat.
"We're just sitting on it waiting for markets to come back," he said. "We hope it's going to be enough."
Original Source