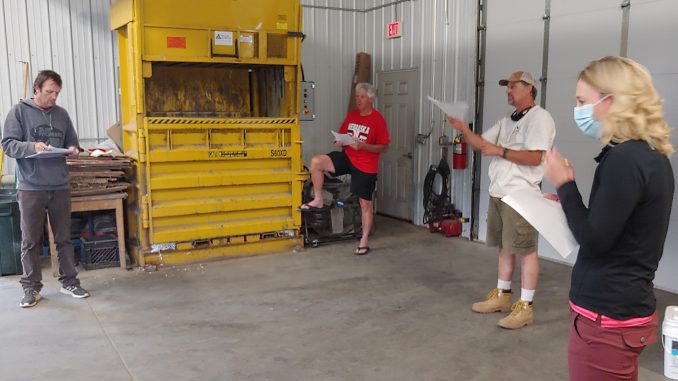 The Buffalo-Johnson County Recycling Center went through some tough financial times this spring, forcing them to ask for stopgap funding from the city and county to help them through until 1% Funding was distributed in the new fiscal year that began July 1st, but a better financial climate has surfaced since then.
According to discussions at that time, the market for recycled materials was down earlier this year, which led to the center receiving less money for their recycled materials, helping to create the shortfall.
Since reopening after the COVID-19 shutdown, the center has seen a rebound in the market overall, but some materials are still at historically low prices.
The center is continuing to look at cutting costs, which so far has included closing evenings and weekends.
At a recent Recycling Board meeting, Board President Bill Ostheimer said this spring the facility began losing money on loads of cardboard, which usually was a money-maker.
According to information provided at the meeting, cardboard pricing for June was $100 per ton, down by about $40 a ton, with mixed paper, books, and newspaper also down in price per ton.
Aluminum cans got $0.25 per pound; tin cans raised $30 per ton; steel scrap $10 per ton; polyethylene terephthalate or PET #1 bottles went for $15 per ton; high-density polyethylene #2, mixed colors was $20 per ton, and polystyrene #6 was $60 per ton.
The treasurer's report for June showed inflows of nearly $24,000; outlows of about $11,000 for a difference of nearly $13,000 for the month.
Original Source