Recycling helpers, dubbed "bin buddies," are coming to a recycling drop site near you. 
The city's Waste Diversion Office is seeking volunteers to help educate recyclers, reduce "wish-cycling" — named for attempts by patrons to recycle items that can't be or are not in condition to be recycled — and keep the drop sites clean. 
"The goal of the new Bin Buddies program is to help Lincoln and Lancaster County residents recycle right," Waste Diversion Coordinator Willa DiCostanzo said in a news release.
They'll help inform site users what can and can't be recycled and help break down cardboard boxes, she said.
The city plans litter pick-up events that day from 2-4 p.m. at three recycle collection sites: Seacrest Field, 7300 A St.; Russ's Market, 63rd Street and Platte Avenue; and Super Saver, 27th Street and Pine Lake Road.
Economic development still priority
Lincoln Mayor Leirion Gaylor Baird's administration will have a new focus on resident well-being in her initiative to grow the city. 
The city ranked 25th for financial well-being, defined as cities where residents could manage their economic life to reduce stress and increase security. 
But in the social well-being category — having supportive relationships and love in your life — Lincoln ranked 154th.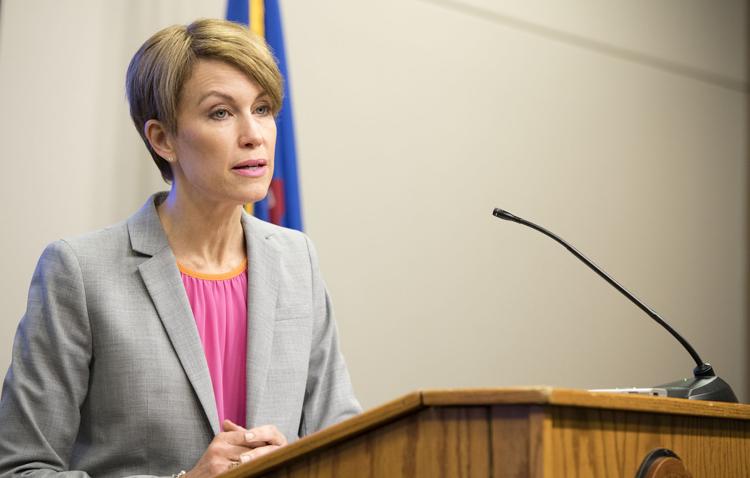 Considering those metrics is as important as tracking traditional indicators of growth such the unemployment rate or new jobs, she said.
Her administration's "Lincoln Forward" initiative will be mindful of projects, policies and efforts that help attract workers and ensure residents thrive, she said.
To be clear, economic development is a priority for her administration, she said.
While she didn't outline specific projects she'll be taking on in this effort, she highlighted the county's first opportunity zone project, a hotel at Innovation Campus, and the massive data center coming to north Lincoln as the type of innovative and thoughtful development she hopes the city will continue to see in the coming years. 
"Economic growth and development are not ends in themselves but rather the means in which we hope to grow 'The Good Life,'" the mayor said.
Street spending plans outlined
Lincoln Transportation and Utilities Department officials expressed in a recent planning document a desire to spend as much as possible of the new sales tax money on fixing existing city streets.
Thomas Shafer of LTU wrote a letter to the planning department in hopes of adding spending guidelines to the Capital Improvement Program. 
His letter projects that the city will rake in $9.75 million between December 2019 and August 2020, which is the last month of the fiscal year.
Some residents in recent weeks have expressed skepticism the new sales tax money would be used to fix existing streets. But the guidelines the city wants to formally adopt indicate a desire to spend nearly three-quarters on existing streets.
The ballot language voters approved in April required that at least 25% of the revenue pay for new growth over the six-year life of the tax.
According to Shafer's breakdown, the city would send $7.16 million, or 73.5%, to preserve current streets. 
The city would send 1.5%, or $146,250, to the Railroad Transportation Safety District as required by the ballot language for the 33rd Street and Cornhusker Highway Project, and 25%, or $2.43 million, would go to new street construction. 
Fast takes
3 of 4 — The number of new Lincoln fire stations now operating that were paid for with special sales tax dollars. Lincoln Fire and Rescue officials christened Station No. 12 at South 84th Street and Pioneers Boulevard on Tuesday. About $24 million from the special quarter-cent public safety improvements sales tax paid for construction of the stations. The last station, No. 16 at 98th and O streets, is set to open in March.  
460 — The average weekly attendance for the first-ever Hub and Soul concert series. The five free concerts over the summer at Union Plaza showcased local musicians and local food while promoting city parks. Maggie Stuckey of the Lincoln Parks Foundation called it a "wild success." 
3 p.m. — The start time for what's sure to a spirited Lincoln City Council meeting Monday. Councilman Roy Christensen's ordinance requiring unattended guns be locked up will be up for public debate. So will Councilman Richard Meginnis' proposal to delay construction of the roundabout at 14th Street, Old Cheney Road and Warlick Boulevard.
Original Source