Apex Recycling & Disposal of Eugene, Ore. announced it has begun disinfecting collection trucks daily and communicating with workers about best practices for sick leave.
Hazardous and medical waste handler Stericycle issued special instructions for waste that has come into contact with COVID-19 patients.
Dealt a blow, Chinese paper industry adjusts
Nine Dragons Paper, a major Chinese buyer of U.S. recovered fiber that has been significantly impacted by Chinese scrap import restrictions, noted the coronavirus has added challenges for the country's packaging industry; however, the company added in a recent financial report, "with the resilience of China's economy, [the company believes] the market will have a swift recovery under both the support and favorable policies of the state."
Nine Dragons donated RMB 30 million (about $4.3 million) to help fight the coronavirus in China, along with 10,000 N95 masks and 30,000 articles of protective clothing.
Lee & Man Paper, another paper giant in China that buys U.S. recyclables, also gave a number of donations and adjusted its operations in response to the pandemic. The company is a major tissue producer and has donated a variety of sanitary goods toward China's fight against COVID-19. Additionally, Lee & Man added new procedures meant to prevent infections at its factories.
"The company has implemented strict control measures," according to an English-language coronavirus section of the company's website. "Before entering the factory, every employee must complete the 'prescribed processes' such as putting on a mask, taking temperature, disinfecting the whole body and filling in the health information form."
The paper company stated it has "gradually resumed production in strict accordance with the local government's deployments, strictly controlling product quality and safety and maximizing production capacity, to ensure the supply of tissue and toilet paper needed in epidemic prevention and control and daily life."
Shanying International noted that its North American subsidiary, Kentucky-based Phoenix Paper, in early February sent a shipment of donated masks to the company's Chinese operations.
Impacts to shipping
Lee & Man is not alone in moving toward regular manufacturing operations, and according to shipping giant CMA CGM, freight strife in China has begun to lessen.
"Manufacturing activities are gradually picking up, more port workers and truck drivers are returning to their posts, and cargo flow is easing up at the major coastal ports," the company wrote in early March. "In short, business operations have now entered the recovery phase."
The China Scrap Plastics Association (CSPA) reports that factories are slowly resuming production. But "factory operation efficiency is still far from a desirable level in the absence of a full workforce to engage in regular production activities," wrote Steve Wong, executive director of CSPA.
Logistics within China is heavily impacted, he added, with freight employees concerned about returning to work for fear of infections. This, Wong stated, is impacting the supply chain.
The coronavirus pandemic has massively disrupted ocean freight.
"Due to the coronavirus and less vessels operating, we have seen huge increases in ocean freight rates by double or even triple times the previous rate within the last two months," Wong stated. As an example, he noted the freight rate for shipping from the U.K. to Hong Kong nearly tripled in the last three months, skyrocketing from $700 to $2,000 per container.
And despite the "unbelievably high rates," Wong reported some shipping lines are fully booked through the end of this month.
For the Asian plastics recycling industry, which remains the largest market for U.S. scrap plastics, the shipping situation has caused "an upset to the normal moving of plastic scraps to user countries in Southeast Asia and a short-supply situation is seen," Wong wrote.
During the first quarter of this year, shipping lines reduced the numbers of sailings across the Pacific Ocean. According to The Wall Street Journal, containership operators as of early March had cancelled over 110 sailings bound for North American ports; normally, there are about 200 containership sailings across the Pacific a month.
The reduction came as Chinese factories produced fewer goods and the Chinese logistics industry has struggled to move products to and from ports. Because of the production slowdown, fewer ships are needed to bring goods to North America. As a result, fewer ships and containers have been arriving on U.S. shores, meaning fewer were available to make the return trip to Asia.
Paper industry publication RISI reports the lack of shipping capacity has reduced recovered fiber exports from the U.S., Europe and Japan. Sources described difficulties getting containers for exports and rising costs to ship recovered paper.
The Wall Street Journal reported U.S. railroads and truckers serving ports are also being affected, with drivers struggling to pick up and drop off containers because of reduced gate capacity at ports. The Los Angeles Times wrote about the disruptions hurting truckers and dockworkers at the ports of Los Angeles and Long Beach, the busiest ports in the Western Hemisphere.
Hitting stock values and the economy
Pandemic concerns sent global financial markets into wild fluctuation and spawned fears of an economic downturn. Financial institutions Goldman Sachs and JPMorgan in recent days predicted a recession will hit the U.S. economy this year as a result of the coronavirus.
Waste management companies and major end users of recycled materials have seen significant stock value declines during the past week. Waste Management, Republic Services and Waste Connections essentially lost all stock-value gains they'd seen since early 2019, whereas WestRock and International Paper dropped to their lowest share prices in years.
Credit rating firm Moody's on March 17 published a report showing the waste management and packaging sectors as "largely resilient to coronavirus-related issues" under models employed by Moody's. Global shipping, however, was classified as having "high exposure" to coronavirus fallout.
Experts disagree about how long it will take for the U.S. economy to rebound from the turbulence. But a disruption in the U.S. economy, whether short-term or long-term, would certainly affect the scrap sector.
Adina Renee Adler of the Institute of Scrap Recycling Industries noted that scrap companies are the "first step in a supply chain," so any time the manufacturing industries talk about supply chain disruptions, that includes scrap processors.
"Manufacturers curtailing production means they're demanding less material, and we could have a supply glut again," Adler said.
Meanwhile, a development separate from the coronavirus posed further problems for the scrap plastic market outlook. Oil prices plummeted last week after a disagreement between OPEC and Russia over oil production cuts. These tanking oil prices represent "one of the worst ripple effects seen by the plastic scrap market," wrote Wong of the CSPA.
"While most of the recyclers have been in a dire liquidity situation due to very slow moving inventories arising from effects of the coronavirus, a buy-cheap-tomorrow sentiment is now looming in the market and has deterred buying interest all around," he stated.
Associate Editor Jared Paben contributed to this report.
More stories about markets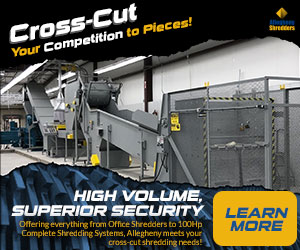 Original Source