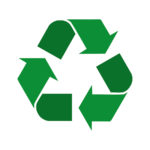 Adrian, MI – The Lenawee County Recycling Center in Adrian will reopen on weekends beginning this Saturday.
County employees will be on site, and will continue to operate the facility on reduced hours. The recycling center will be open Monday through Friday 7am-6pm, and Saturday and Sunday from 8am-4pm.
Questions should be directed to the Lenawee County Solid Waste Department at (517) 264-4511.
Tune into our local and state newscasts, anytime day or night, for this story and more.
#wlenradio #wlennews #lenaweenews
Original Source