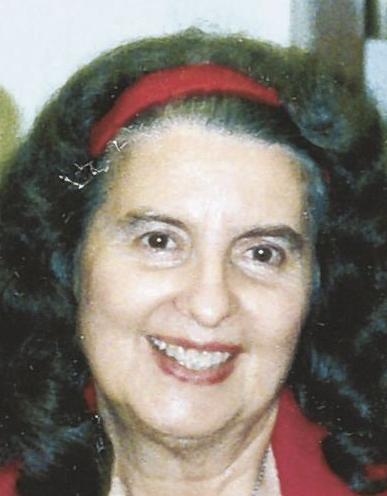 Recycling is alive and well in Citrus County! Going green, community outreach, Community Food Bank, partnering, Find-M' Friends, Telephone Reassurance, Mission Citrus, adopt a pet, foster parents, volunteering — these are just a sampling of the many ways our beloved Citrus County is passionate about serving the needs of others in a grand and honored way.
District 35-0 Lions Co-Chairs, Lion Lou Isley of the Inverness Lions Club and Lion Jackie DeGraff of the Crystal River Kings Bay Lions Club, are heading up the Environmental-Education Project with schools in the district. It is a hands-on way of reaching out to children and teaching them about recycling — a community event. The project, a partnership with Green Tree Plastics, consists of District 35-0 Lions, schoolchildren and adults collecting bottle caps that are plastic, which Green Tree will recycle into benches. Schools, 4-H clubs, youth groups, Boys and Girls Clubs and adult groups partner with the Lions Clubs of the district in this exciting plastic cap/lid recycle program.
It's a way to educate many groups and especially our children about recycling and saving our planet. With the Lions Club motto, "We Serve," we have begun in earnest throughout the district. Created by children in Evansville, Indiana, as a Promise Project of recycling caps, it's teamwork personified in the promoting, collecting, sorting and weighing process.
The Lions have a trailer that will transport the caps to Evansville. The benches can be placed at a site selected by the children and their school or a park with permission from the school or park. The park or school bench serves a place where children or adults can sit and form meaningful friendships and supportive relationships.
Caps can be collected from milk jugs, hairsprays, detergents and fabric softeners, toothpastes, deodorants, applesauce and baby food jars, soda and water bottles, juice and sports drinks, spray paint cans, ointment tubes, shampoos and conditioners, and flip-top containers such as ketchup and mustard.
Lids can be collected from cottage cheese containers, mayonnaise jars, yogurt cups, peanut butter jars, 8-inch-and-under ice cream buckets, Cool Whip containers, coffee cans, cream cheese containers, butter containers, Pringles cans and medicine bottles. All caps and lids need to be clean and loose in large containers.
Do not collect: metal caps or lids of any type; plastic that is not a lid or cap; fast-food lids or straws; pump caps or lids; grocery bags or plastic zip-loc bags or K-cups. Depending on length, approximately 100-225 pounds of caps and/or lids are needed per bench.
When weighing the sorted caps and lids, a bathroom scale is needed. Also, use a Rubbermaid tote that the children can handle.
1. A box is filled with loose, sorted can and lids, not small baggies that the children collected them in.
2. Taking turns, the first child is weighed and the total weight of the child is written down on a chart.
3. Weigh the child and the box of sorted caps, write down the total weight on the chart.
4. Dump loose caps and lids into a 55-gallon bag.
5. Repeat until the bag is full.
6. Have the children total both columns and subtract the totals, teaching them the net and gross weight.
7. Write down the net weight on the 55-gallon bag and repeat the steps until the goal weight is reached.
Prices for the benches range, with or without backs, from $155 to $250, according to the length from 4 to 8 feet, and the colors selections are a rainbow blend for $75 or $50 for all other colors — red, blue, yellow, green, orange, purple, brown or cedar.
Ruth Levins participates in a variety of projects around the community. Let her know about your group's upcoming activities by writing to P.O. Box 803, Crystal River, FL 34423.
Original Source