what if an unwanted pair of socks could change the fashion system? H&M has developed a machine that dissembles and assembles old clothes into new ones with 'looop' — the world's first in-store recycling system. 'looop' opened to the public in an H&M store in stockholm on october 12, 2020, with customers able to watch the container-sized machine recycle their old textiles into something new. here's how it works — an unwanted garment is fed into the machine to get cleaned, shredded and spun into yarn. after about five hours, a new knitted garment is made from the piece put into the machine. the system uses no water and no chemicals, thus having a significantly lower environmental impact than producing garments from scratch.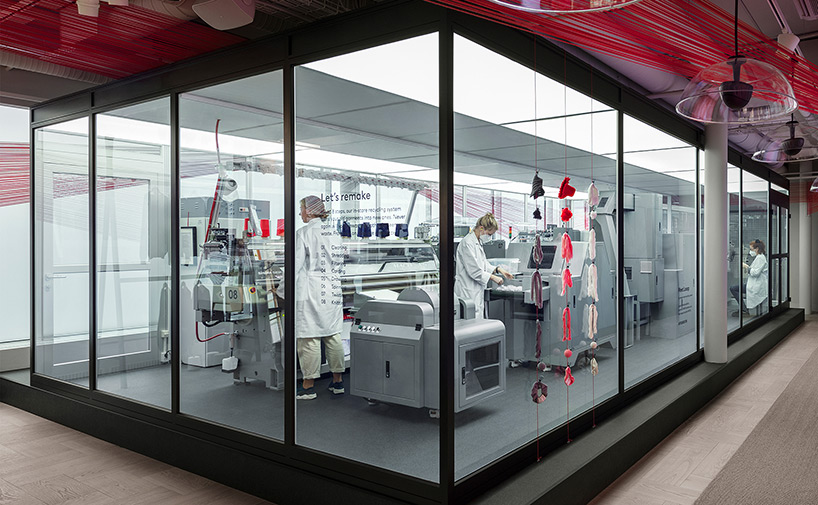 in eight steps, 'looop' turns old garments into new ones: 1. the old garment is sprayed with ozone to remove any microorganisms; 2. the garment is shredded down into small chunks of fabric fibres; 3. shredded chunks are then filtered to remove dirt, and extra virgin material is added for strength; 4. the clean fibre mix is straightened into a fibre web and then pulled into slivers; 5. multiple fibre slivers are combined to create even stronger, thicker slivers; 6. the thick fibre slivers are spun to create a single yarn thread; 7. single yarn threads are doubled and twisted together to increase their strength; 8. finally, the yarn is then knitted into a new, ready-to-wear design.
the innovative technology behind H&M's 'looop' has been developed by the hong kong research institute of textiles and apparel (HKRITA) in collaboration with the non-profit H&M foundation. as of now, 'looop' is the only in-store recycling machine, but HKRITA will license the technology widely to help the entire industry become more circular.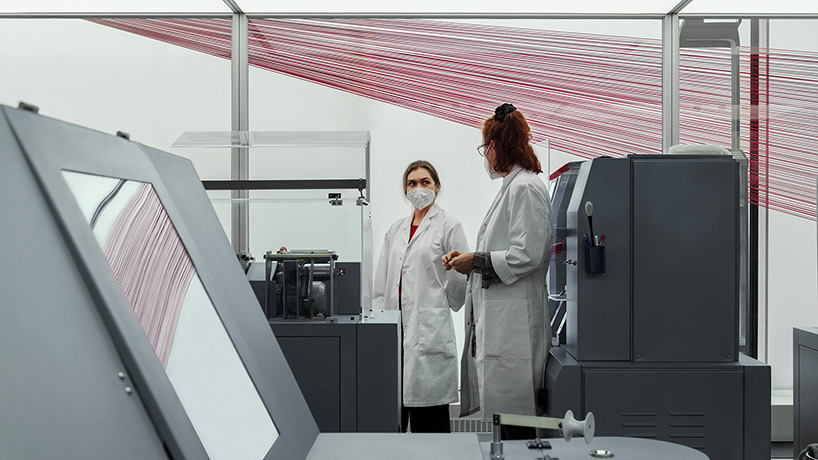 the garment-to-garment recycling system is part of a bigger plan for the company, which strives to become fully circular and climate positive. 'we must innovate materials and processes while inspiring customers to keep their garments in use for as long as possible. by 2030 we aim for all our materials to be either recycled or sourced in a more sustainable way, a figure that for 2019 was at 57%.'
'we are constantly exploring new technology and innovations to help transform the fashion industry as we are working to reduce the dependency on virgin resources,' says pascal brun, head of sustainability at H&M. 'getting customers on board is key to achieve real change and we are so excited to see what looop will inspire.'
take a look at the designs 'looop' can remake your pre-loved clothing into, here.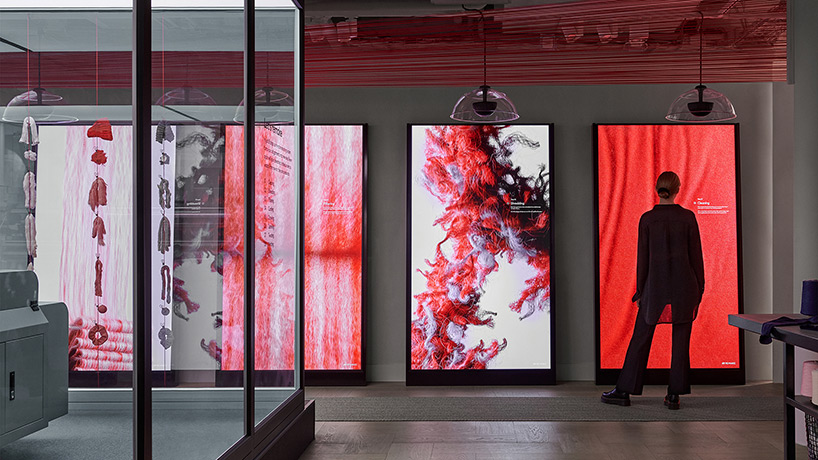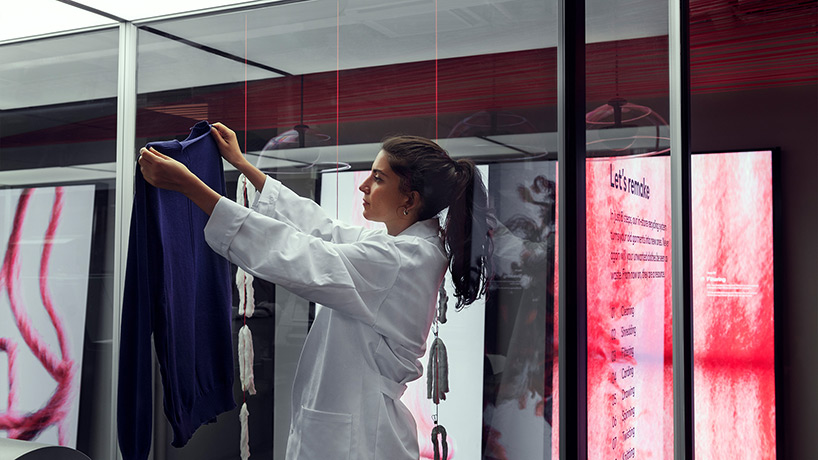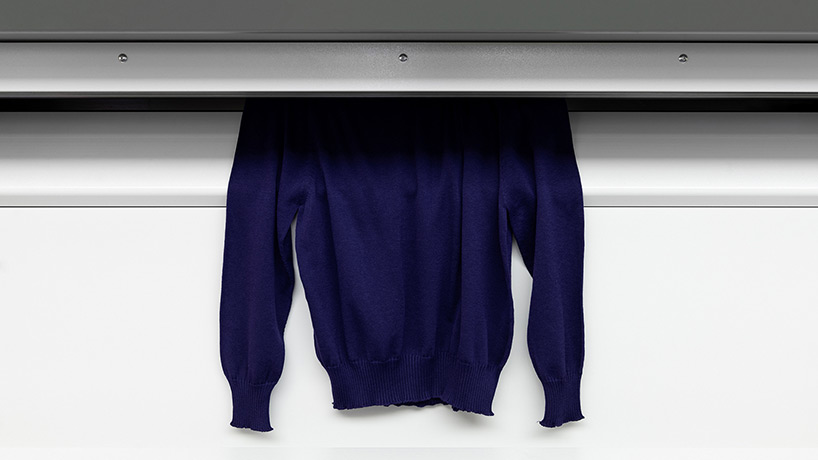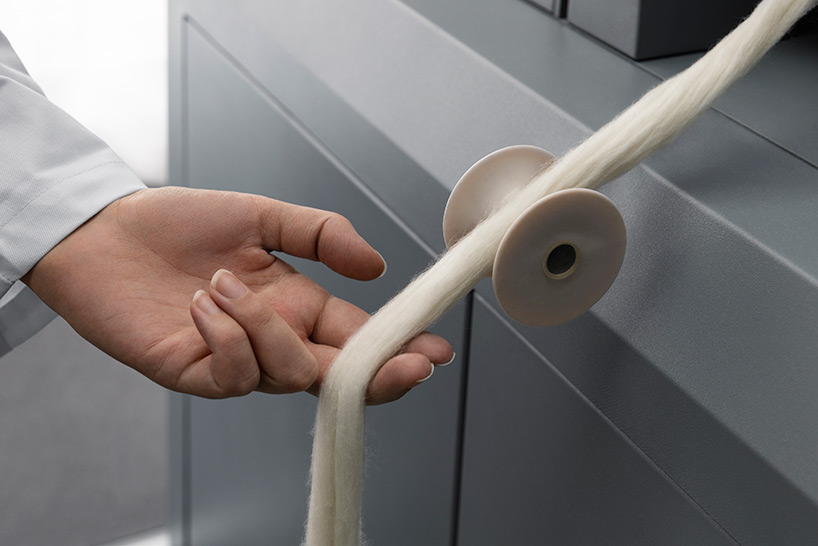 Original Source