Dear Mr. Football: Does it work to recycle a college football coach? 
A: UCLA's Chip Kelly is the seventh Pac-12 coach of the last 50 years to leave the league for greener pastures and return to a more challenging situation. Recycling has mostly been a colossal failure.
John Robinson: Went 67-14-2 at USC. He returned to USC 12 years later, went 37-21 and was asked to leave.
Bill Walsh: Went 17-7 at Stanford. He returned 15 years later and went 17-17, scarring his Hall of Fame career.
Rick Neuheisel: Went 33-16 at Washington. Six years later at UCLA, he was almost inept, going 21-28.
Keith Gilbertson: Went 20-26 in a rebuild at Cal in the early 1990s. A decade later at Washington, he went 7-16 and was fired.
Dennis Erickson: Went 31-17 at Oregon State, building a winner at the worst program in Power 5 conference football. After coaching in the NFL, Erickson took the Arizona State job, went 31-31 and was shown the door.
Mike Riley: Went 8-14 at Oregon State and then bolted for the NFL. Upon his return, he coat-tailed Erickson's success and went 85-66, one of the best coaching jobs ever in college football.
One thing to remember about Kelly: He only coached Oregon for four seasons, inheriting one of America's best-ever coaching situations. Now at UCLA? Not so much.
Dear Mr. Football: Is UCLA quarterback Dorian Thompson-Robinson the next Khalil Tate?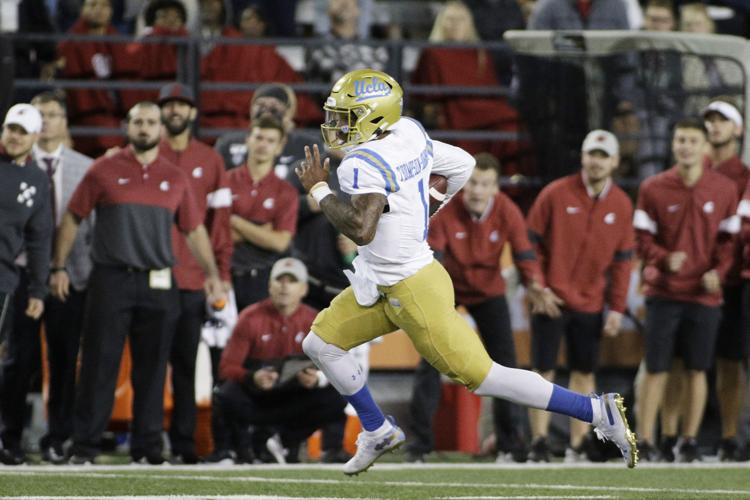 A: UCLA people refer to their QB as "DTR." He is a RPO (run-pass option) quarterback in Tate's image, a superior athlete who could probably get a scholarship as a hurdler or a receiver or a shooting guard. 
I asked UA defensive back Jace Whittaker if DTR is Tate-esque.. Whittaker did not hesitate, saying "In my opinion, Tate is one of a kind. You can't compare him; he's done some things that no one can compare to."
If DTR is a true RPO in the image of Khalil Tate 2017, it is slow to emerge. His net rushing totals this year against Cincinnati, San Diego State and Oklahoma was a combined minus-45 yards. But he ran with abandon against Washington State, gaining 57 yards.
Career rushing totals? Tate: 2,110; DTR: 79.
The most common thread between DTR and Tate is that they both had to sit and wait for a senior-year chance at powerhouse high school programs. Arizona offered DTR a scholarship. So did eight other Pac-12 schools. DTR played at Bishop Gorman High School in Las Vegas, watching from the bench as Tate Martell became the No. 2 quarterback in the Class of 2017. He signed with Ohio State but, alas, he couldn't get off the Buckeyes' bench and is now waiting again in a Miami Hurricanes uniform.
Dear Mr. Football: What is UCLA's strongest connection to Tucson?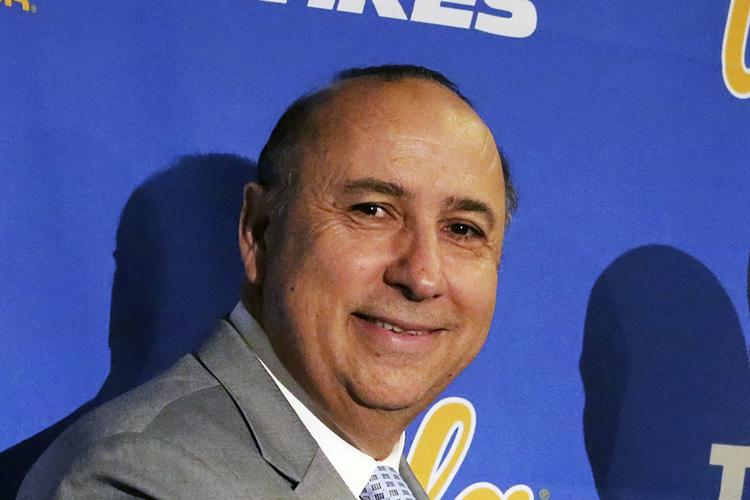 A: Bruins athletic director Dan Guerrero was born at St. Mary's Hospital in Tucson in 1951, and lived three years in the Barrio Viejo neighborhood south of downtown. He is the son of Gene and Esther Guerrero; the couple soon moved to San Pedro, California, where Gene worked for Union Oil and raised his son to be a baseball player. Dan Guerrero played baseball at UCLA in the 1970s alongside Andy Lopez, who coached Arizona to the 2012 College World Series Championship. 
Guerrero's connections to Tucson are historic. His grandfather, Eduardo Guerrero, who worked for the Southern Pacific Railroad in Tucson for a half-century, is the brother of Tucsonan Lalo Guerrero, called by some "The Father of Chicano music" — a musical pioneer who built a national reputation across the United States.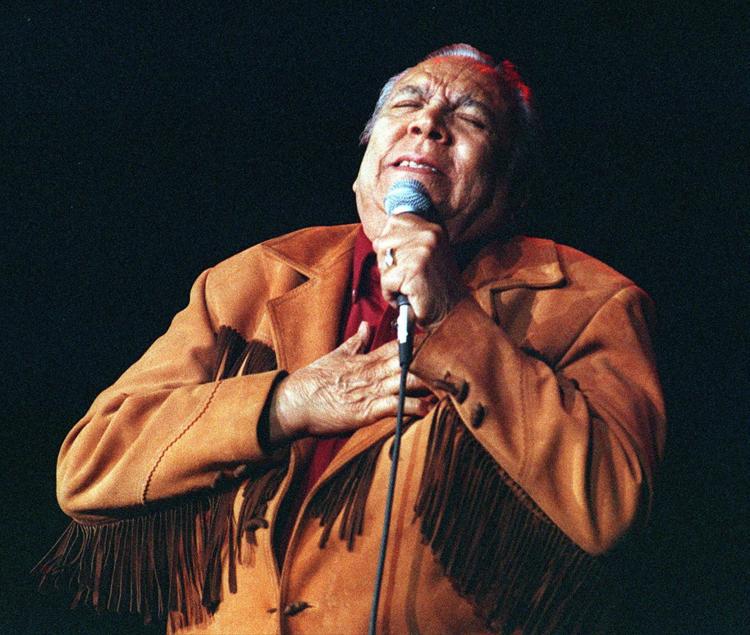 Dan Guerrero, the dean of Pac-12 athletic directors, will retire in June. His 18-year stint at UCLA is historic itself, topped the last 50 years only by his predecessor, Pete Dalis, who ran UCLA's athletic department from 1983-2002, and by Cal's Dave Maggard, 1972-1991. 
How does Guerrero's AD career rank? He'll forever be dinged for hiring high-profile failures like Steve Alford, Karl Dorrell, Jim Mora and Neuheisel, but Guerrero's body of work is distinguished. He signed a Pac-12 record 15-year, $280-million deal with Under Armour, has commanded one of the NCAA's two or three most accomplished Olympic sports operations, and ranks near the top of the league in branding. He went into partnership with Casey Wasserman — UCLA's version of Oregon's Phil Knight — to rebuild an athletic plant that now compares to any.
Dear Mr. Football: Does Arizona's football program compare to UCLA's?
A: In early October 1998, Arizona and UCLA were the Pac-10's top football programs. The No. 5 Bruins and No. 10 Wildcats met for what would decide the league's Rose Bowl representative; both finished 7-1, but the Bruins broke a tie in the fourth quarter and won before a raucous 58,738 fans at Arizona Stadium.
Over the last 20 seasons, they've remained on parallel paths.
Rose Bowls: zero by both schools.
Coaches fired: four by both schools.
Led Pac-12 in scoring: Arizona once; UCLA zero.
Led Pac-12 in total defense: UCLA once, Arizona zero.
Won-loss records: UCLA 132-123; Arizona 116-131.
Ranked in final AP Top 25: UCLA three times; Arizona once.
Non-winning seasons: UCLA 11, Arizona 12.
Dear Mr. Football: What else has changed since that 1998 showdown?
A: Arizona averaged 50,026 fans at Arizona Stadium that season; this year's first two home games drew 39,024, which, if it holds, will be the first time Arizona has averaged fewer than 40,000 fans since 1975.
But that's not a total surprise. So far this year the Pac-12 is averaging 45,777 per home game, which would be the lowest league total since 1982. It's a disturbing trend: last year the Pac-12 averaged 46,589, the lowest cumulative home attendance in 37 years.
Games are longer and attention spans are shorter, in Tucson and all Pac-12 precincts. But compare this year's Arizona-UCLA game to the 1998 game that was sold out two days in advance.
On the same day in 1998, the Cal-USC, OSU-Stanford and Oregon-WSU games were not televised. The only other league game on TV was Notre Dame at ASU. Worse, the UA-UCLA game was relegated to Fox Sports Arizona, whose availability was then about a fourth of ESPN and the networks.
Entertainment options were limited.
Plus, in 1998, more than 100 Sun Tran buses delivered UA fans to Arizona Stadium from five locations across Tucson, which on that night was estimated to carry almost 5,000 fans. Today, there is no Sun Tran shuttle; battling for a parking spot is another reason so many people stay home and watch football on TV. Tucsonans have the choice of 31 college football games on TV Saturday, including every Pac-12 game.
Dear Mr. Football: Is it possible to lose after scoring 66 points to beat a Top 25 team on the road, as UCLA did at Washington State last week?
A: This decade, the Bruins have a sorry history of winning after offensive breakthroughs.
2017: UCLA beat Hawaii 56-23, then lost a week later to Memphis.
2015: UCLA beat Arizona 56-30, then lost a week later to ASU.
2014: UCLA beat ASU 62-27, then lost a week later to Utah.
2011: UCLA beat Colorado 45-6, then lost a week later to USC 50-0.
UA coach Kevin Sumlin this week said the Wildcats and Bruins are "hitting their strides," but that's probably an exaggeration. 
Arizona only has 72 scholarship players on the roster; the NCAA allows 85. In most positions, the Wildcats are like a basketball team that uses a six-man rotation. 
"We'd like to play more people," said Sumlin, "but we'd also like to win the game."
If the Chip Kelly-vs.-Kevin Sumlin matchup ever becomes a true showdown the way Arizona-UCLA games of the 1980s and 1990s were, it'll take a few more years.
Original Source