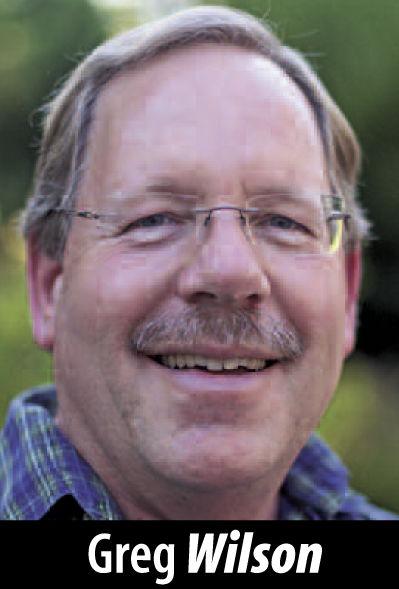 During my formative years I was taught "the three R's," which back then was shorthand for "reading, writing and arithmetic." At some point the phrase was co-opted into being the diminutive for "reduce, reuse and recycle," and I learned to take this new interpretation to heart. I take pride in finding new ways to live lightly on the earth, but COVID-19, it seems, has found a way to spoil even this seemingly unrelated part of my life.
Although I'd already gotten into the habit of refusing a bag when purchasing a manageable number of items, I didn't wake up to the idea of bringing my own reusable shopping bags until 2012, when San Mateo County banned retailers from providing, free of charge, plastic and paper bags. Developing that new habit took some time — I kept leaving my bags in my car — but develop it I did, along with the related habit of bringing a reusable mug when heading to my favorite coffee (in my case, hot chocolate) shop.
After several years of developing and then exercising what I consider to be some very good habits, COVID-19 came to call. And along with it came a series of county health officer's orders, one of which prohibits customers, at least for the duration of the crisis, from bringing reusable bags (and mugs) into retail establishments. Thus, once again we find ourselves with little choice but to accept retailer-supplied plastic or paper bags on those occasions when we cannot make do without one.
Fortunately, the ban on customer-supplied bags and mugs came with a suspension of the minimum 25-cent charge for each bag that a retailer supplies — although note that retailers can still charge, if they so choose. I take the bags but opt for paper when possible, for two reasons. First, the paper bags from my preferred grocery store — Key Market — are made from 100% recycled paper. And second, paper bags can easily be recycled. Although "reuse" (of a reusable bag from home) remains the best option, given our current restrictions I grudgingly settle for "recycle."
I could easily toss the brown paper grocery sacks I get from the grocer into my home recycling bin, but I have yet to actually do so. Key to the phrase "reduce, reuse, recycle" is the order in which those three little words occur. It tells me that before recycling my bags I should first try to make use of them. Unfortunately, when I made the adjustment to reusable shopping bags I also adjusted my lifestyle so as not to need disposable ones. Now, with disposable bags in abundance, I have very little use for them. Nevertheless, I'm letting them accumulate. I occasionally find a use for one, and if things get too out of control I can always recycle them.
Recycling paper bags is easy. Recycling the plastic ones, on the other hand, is not. First off, we've been admonished not to put them into our blue recycling bins, since they jam up the machinery used to sort our mixed recyclables. While I regularly take other hard-to-recycle items to the nearby Shoreway Public Recycling Center, I'm not sure that they take plastic bags. In any case, the public drop-off is closed until the process can be made safe (although the Transfer Station remains open). Officially we are supposed to deposit used plastic bags, including grocery sacks, bread bags, newspaper bags and the like into recycling bins at our local grocery stores. However, when the county ban on free shopping bags eliminated most plastic bags, most of the in-store recycling bins went, too. Nowadays I find myself constantly on the lookout for a way to recycle my used plastic bags. I simply refuse to give up and toss them in the trash.
As I've walked through Redwood City over the last several years, thanks to the 2012 ban on free paper and plastic bags I've noticed a steady reduction in the number of single-use plastic bags accumulating against the city's fences and curbs, to the point where today I see almost none. Likely I'll start seeing them again soon, where they'll join another form of COVID-related trash I've been seeing lately: disposable masks and gloves. Their typically bright colors help these new items stand out among the bits of detritus that litter our streets. Unfortunately, while I occasionally pick up and dispose of some of the trash I see, discarded masks and gloves are something I go out of my way to avoid, and certainly don't touch.
COVID-19 makes it hard to think about any other issues these days, but it isn't the only threat we face. Our environment remains an important issue that we must not ignore. While fighting against the virus, we must not forget to fight for the Earth.
Greg Wilson is the creator of Walking Redwood City, a blog inspired by his walks throughout Redwood City and adjacent communities. He can be reached at greg@walkingRedwoodCity.com. Follow Greg on Twitter @walkingRWC.
Original Source