MONCKS CORNER — No cleanup, no bins, no sorting necessary. When Berkeley County residents take out their trash, they'll soon be recycling. 
After nearly five years of consideration, conflict and construction, the RePower South recycling facility will open here in early April.
County residents won't have to separate their paper and plastic from their trash. Whatever they place in their trashcan will be taken to this high-tech facility that will sort what can be salvaged from what ends up in the landfill.
All municipalities in the county, from Daniel Island to Goose Creek, will dump their trash and recyclables at RePower South. Since Sept. 1, 2016, Berkeley County's drop-off recycling sites only accepted paper and cardboard, while other recyclables were mixed with household trash to go to the landfill.
Now, all recyclables will be salvaged without any extra effort from residents. 
But where all the waste ends up is a different story. 
Some of it will end up being burned alongside coal in cement plants, paper mills and power plants, and that has raised concerns among some Charleston-area environmental advocates.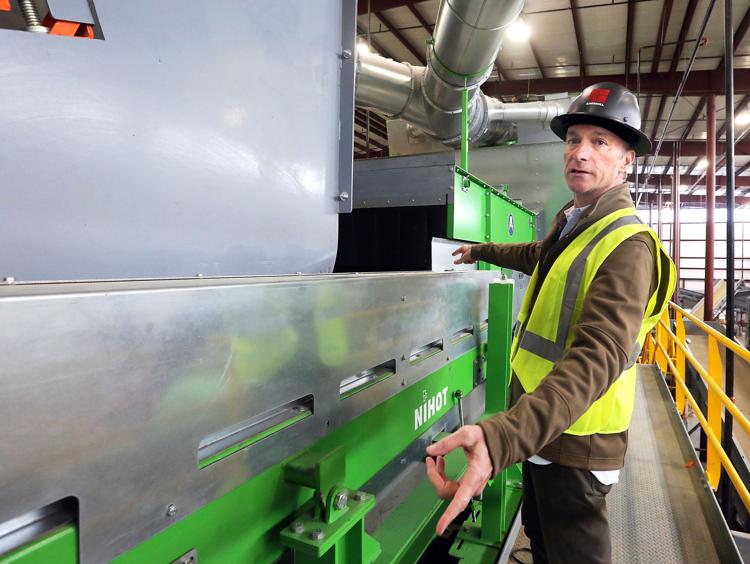 Located just south of town on the grounds of the Berkeley County landfill, the $42 million RePower South facility covers almost 100,000 square feet. Around 50 workers will help run the operation on Oakley Road off U.S. Highway 52. 
Berkeley County has promised to provide the recycling company at least 120,000 tons of waste every year, CEO Brian Gilhuly said.
By using artificial intelligence technology, as well as air, gravity and laser sorters, he expects the plant to divert about 72,000 tons of waste away from the landfill annually. The recyclables are then sold in commodity markets for profit.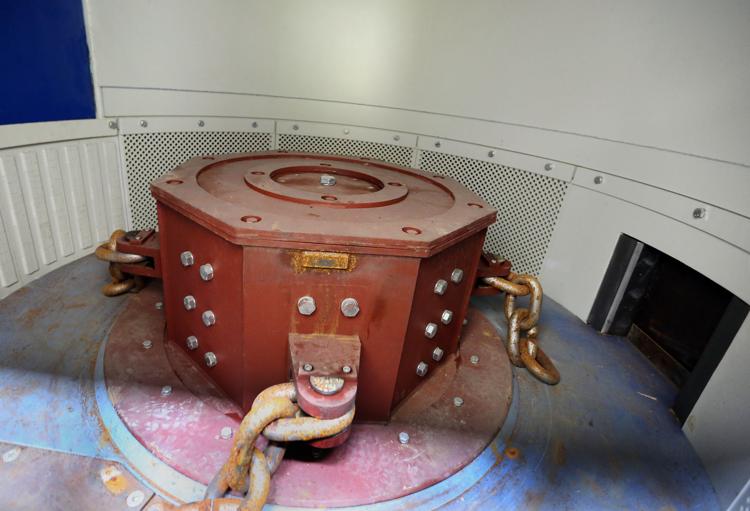 But bits of un-recyclable paper and plastic will be turned into a fuel product that can be burned with coal. The additional revenue sets the facility apart from others. 
"They're all carbon-based materials," Gilhuly said. "You're turning what is a residual landfill expense and turning it into a revenue."
Gilhuly said they do have a test agreement with South Carolina utility company SCANA, which also has a small stake, less than 2 percent, in the RePower South company. Dominion Energy, which acquired SCANA, inherited the deal.
The non-recyclable papers and plastics become a "low carbon, clean and renewable" fuel that act as a "substitute for coal," according to RePower's website. Gilhuly said most boilers would not be able to solely use their fuel in place of coal and get the same results, meaning it would need to be burned alongside traditional fossil fuels. 
Betsy LaForce with the Coastal Conservation League said RePower's fuel product is troubling. 
"We definitely have a lot of concerns about the use of the (fuel) pellets in coal plants regarding air emissions, air quality and carbon emissions," LaForce said. "Adding biomass to a coal plant generally changes the air emissions and ash composition." 
RePower South is a mixed waste facility – meaning recyclables, garbage and potential chemicals in the trash are all mingled together and then sorted. Some recyclables can be contaminated, such as coffee grounds or battery acid spilling on some paper towel or a plastic water bottle.
LaForce said the other concern is that pharmaceutical waste or other contaminants could interact with the fuel product, which could then go airborne when burned.
While Gilhuly said RePower can't absolutely guarantee there won't be some contaminants in the waste stream, he said hazardous material is collected and processed separately from household trash and wouldn't be in the facility. 
He also said the plant will intentionally sort the material for use as a fuel source, which would be another step to exclude contaminants. It was also designated as a "non-waste fuel" by the Environmental Protection Agency.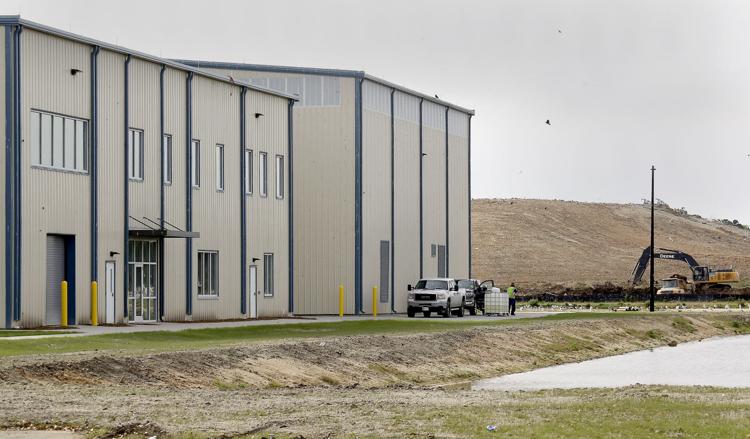 "If we never existed, that material would just be put in the landfill," Gilhuly said. "How is that not good at the end of the day? It may not be perfect, but it's for the better." 
While a mixed waste facility like RePower makes it virtually effortless for residents to recycle, Laforce would argue that it's actually worse for the environment. 
"It's easier, but we have concerns of this leading to an increased culture of wastefulness where people aren't being forced to think about what they're throwing away," she said. "It creates a missed opportunity at a critical time for environmental awareness."
But it also comes as more traditional recycling programs are struggling because China is buying less material. The Coastal Conservation League sent out a message Friday from its director Laura Cantral that criticized Charleston County for storing recyclables under a tarp at the Bees Ferry Landfill.
"We need leadership," her message said. "Charleston County should be transparent about the future of its recycling program and plans to build a new facility, and it should move quickly to address the mountain of recyclables that are piling up at Bees Ferry."
Gilhuly said RePower's facility captures as much recycling as possible, more than a traditional bin program. He said only 50 to 60 percent of people participate in a recycling program even if they have a bin.  
"Not everybody has a bin everywhere," Gilhuly said. "You don't reach everybody. And even those you reach, not everyone participates. Our thought process is 'let's figure out a way to recover more recyclables.'" 
RePower started talking with Berkeley County in late 2014. The company also had pitched its idea to Charleston County, which turned it down, calling the technology unproven. Gilhuly said the decision was "political" and praised Berkeley for stepping up.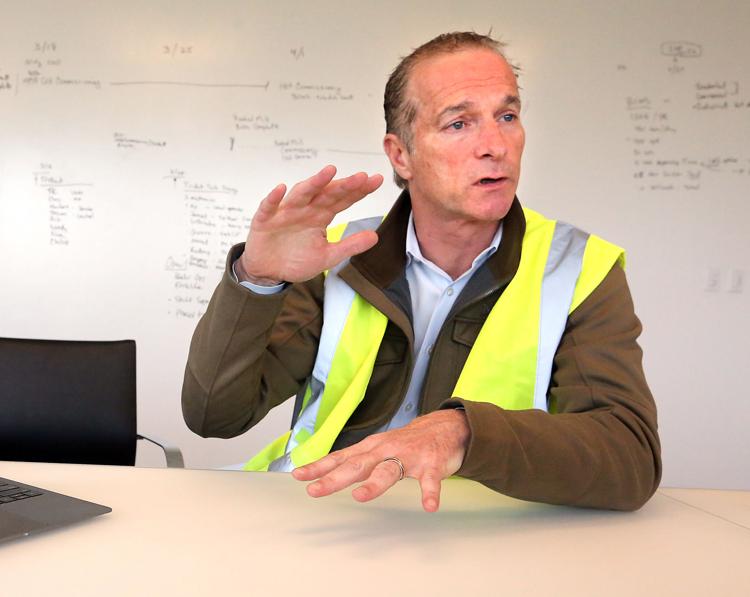 RePower created a public-private partnership agreement in December 2015 that calls for the county to pay RePower $37.88 a ton to process the waste. The company, in turn, will pay the county $37.88 for every ton of trash that is returned to the landfill. The company leases 15 acres of space inside the landfill, and will pay the county part of the recyclable and fuel sales.
RePower South has one other facility in Montgomery, Ala., that opened up in January.
Chris Conway, the director of public works for the city of Montgomery, said they haven't had an issue with RePower since contracting with them and described their oversight as being mostly hands off. 
"We have a very good working relationship with them," Conway said. "We deliver the garbage and outside of that we haven't been involved much." 
Gilhuly said other RePower facilities could be on the horizon outside of South Carolina and Alabama. Also, he is researching opportunities for other out-of-state cities to bring their garbage to the plant to be sorted. But their primary focus is to see the Berkeley County plant operational by April 1. 
"We think it's a great solution for a lot of communities looking to recycle more, landfill less and do so in an economically sustainable way," Gilhuly said. 
Original Source