Hoping to teach children the value of recycling and how it can help preserve the Earth's limited resources, the Santa Maria Utilities Department and the Santa Maria Valley Discovery Museum have unveiled an interactive exhibit that showcases the path plastic takes from waste to a reusable product.
The new exhibit, titled "The Great Recycling Story," was unveiled last week, said Discovery Museum Executive Director Nancy Gastelum.
"It allows children to learn through play about the importance of recycling and how what they do affects what happens on our planet," she said.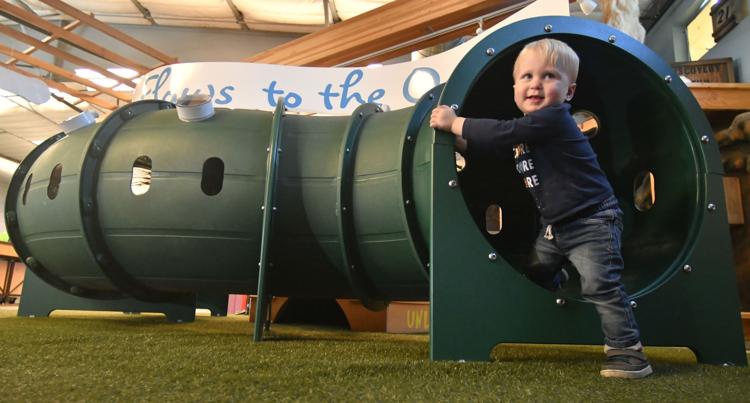 The exhibit, which was funded by the Utilities Department through a CalRecycle grant that was meant to promote recycling, consists of three main components.
The first includes a hand crank that when turned moves a conveyor belt lined with plastic bottles.
The second utilizes a button that shows small pieces of bottles scattered by air through a transparent panel.
"It shows them how [the bottles] can go into some kind of a hopper unit or recycling unit and it simulates the bottles being cut up and diced up to smaller pieces," Gastelum said.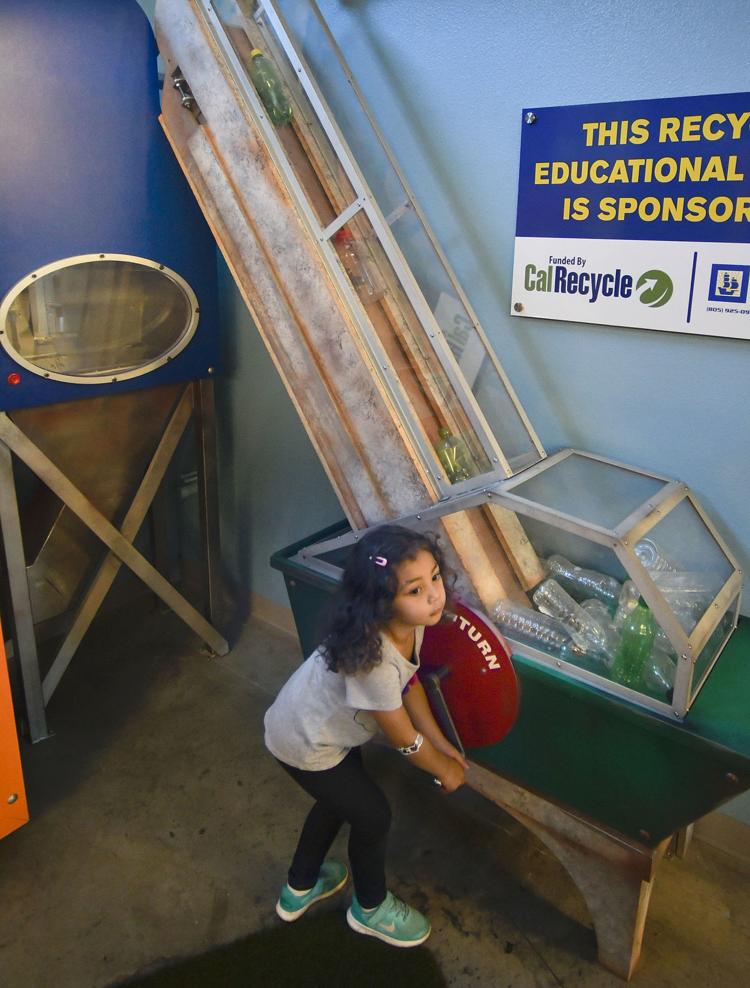 The final part of the exhibit features four question-and-answer signs and three clear cylinders full of recycled materials, white polyester threads and small gray and blue pellets. Children can then use infrared wands that animate the displays and trigger voice messages in support of recycling when aimed at particular parts of the exhibit.
In addition to promoting recycling, Gastelum said the exhibit is meant to engage multiple senses and teach hand-eye coordination.
On Wednesday, 4-year-old Aniyah Contreras went through each part of the exhibit. As she pointed the wand at each of the targets, small photos moved into view showing illustrations of jackets, jeans and backpacks — all products that can be constructed out of recycled plastic.
"Isn't that cool?" program director Amy Blasco asked Contreras, who nodded in agreement.
The exhibit is the most recent example of collaboration between the Utilities Department and the museum, said Kristine Jacobs, a utilities outreach specialist with the city of Santa Maria.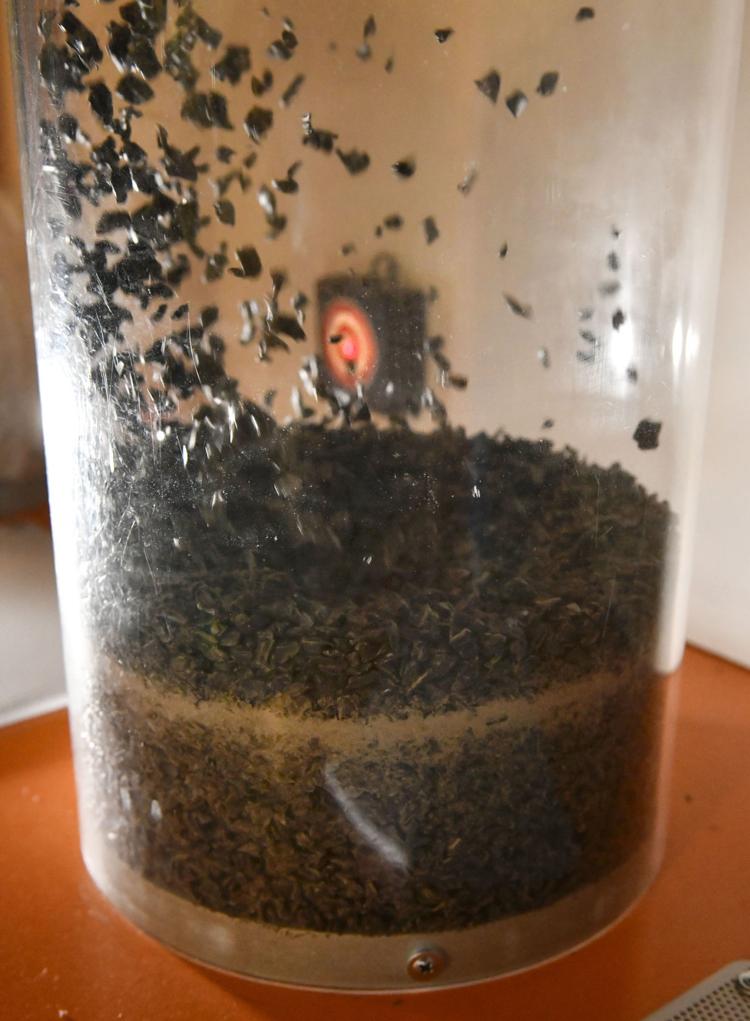 About three years ago, the department used grant funding to construct a touchscreen kiosk about recycling.
"That one is unique because it's programmed in both English and Spanish," Jacobs said.
She said the city hoped the new exhibit would make clear to kids how a plastic bottle can be recycled into new useful products.
"The idea of the exhibit is to take you from start to finish of showing how plastic bottles are recycled," Jacobs said. "When they point the wand at the targets, different pictures show up like jackets or backups — all of those pictures are actual items that are made of the materials in the Lucite tubes."
Later this year, the museum plans to add a sensory path and a musical exhibit, among other displays.
Razi Syed covers Santa Maria City Government for Lee Central Coast Newspapers.  Follow him on Twitter @razisyed