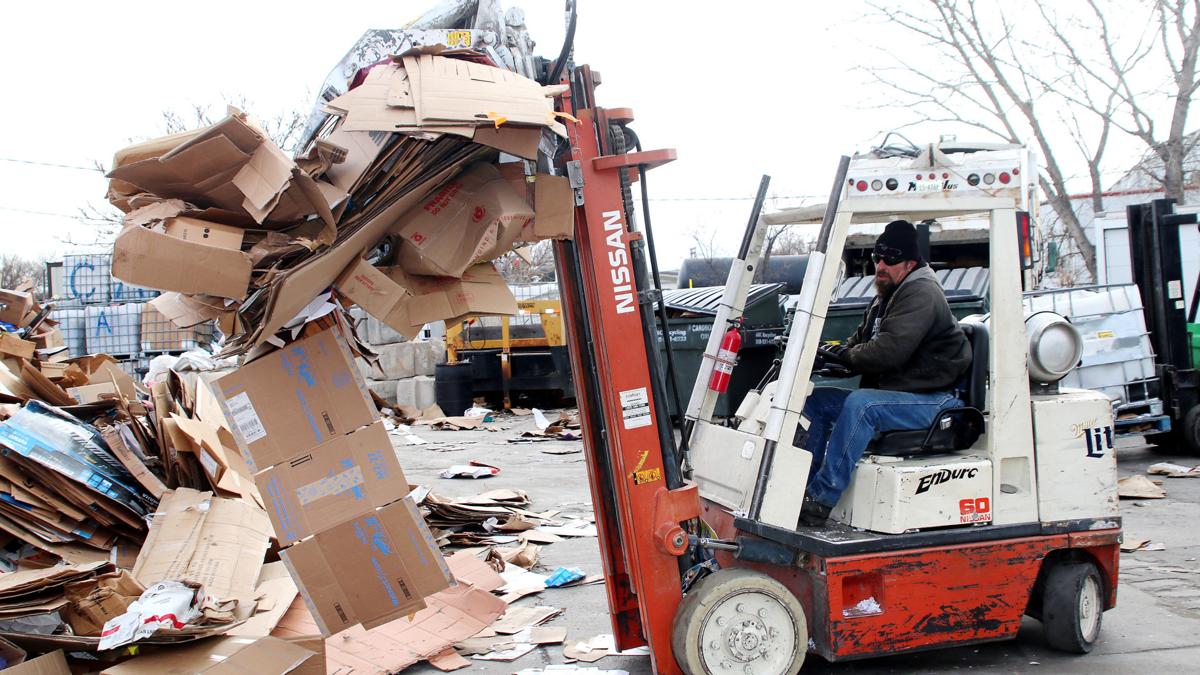 The last day that North Platte city crews will pick up curbside recycling will be Sept. 30.
All residents with a yellow lidded recyclables cart are asked to have their carts to the street or alley by 6:30 a.m. Sept. 28.
It will take some time to collect all the carts.
If you wish to have your cart picked up before Sept. 30, call 308-535-6702. Call the same number if you want to trade your recyclables cart for an extra household or yard waste cart.
Recyclables will still be collected at the following drop-off sites:
» Gary's Super Foods, 1620 E. Fourth St.
» RSVP Offices, 901 E. 10th St.
» First Christian Church, 220 N. Vine St.
» Mid Plains Community College, McDonald-Belton Campus.
» Adams Middle School.
» Westfield Shopping Center.
Items accepted at drop-off sites are:
» Cardboard broken down into 20-by-20-inch pieces.
» Aluminum or steel cans, clean and dry.
» Newsprint — must be placed in a plastic bag and tied.
» No. 1 and No. 2 plastics, with no lids.
For more information, contact Keep North Platte and Lincoln County Beautiful at 534-8100.
Subscribe to our Daily Headlines newsletter.
Original Source