Every few years I call the county and ask, "How much longer will our landfill continue to grow"? And every year I get an inconsistent answer. First it was, "It's almost at capacity now" and here it is years later, growing taller than the tallest trees around it and looming large over the growing town of Harrisburg and a prominent adjacent high school, and I'm told that it has another 15 years before it is projected to be capped. So what else has changed?
For one, did you know we have a new county-wide recycling APP? It's the Cartology app, and it tells you the schedule for pick-ups, and allows you to search for different materials and see which can be recycled and which have to go into bulk trash for the landfill. Download it today; it's free and easy to use.
According to Kevin Grant, Cabarrus County Sustainability Manager, the recycling market is cyclical and currently in a bit of a slump. The biggest reason is because of the trade issues with China, where they are being strict on the materials that are contaminated and are accepting less and less due to the current tariffs that are in place. Material recycling facilities are slowing down their processes so that they can produce clean recycling. Otherwise, there is no market and they are stuck with the expense of hauling it out for garbage. One single plastic bag left in a recycling bin can make the entire load of recycling materials worthless, and clog it up like a vacuum cleaner. Those bags are the biggest culprit for contamination, according to Kevin. He asked that we learn to recycle the right way; there's a difference is what is "recyclable" and what is "acceptable".
Last I checked, our local recyclables were being taken to Sunoco Recycling in Mecklenburg County, where I toured the new sorting equipment that allowed us to commingle our recyclables. It's very convenient to not have to separate the paper from the plastic and glass, etc. and this state of the art facility impressed me, even though the robotics resulted in less human jobs. Now, Sunoco only accepts commercial products and our materials are all sent to a county owned facility. Educational tours can be taken of the facility, just call the Recycling Coordinator at 980-209-8895.
I'm hearing from folks around the country that say their recycling program no longer takes glass, and that comingling may be a thing of the past. Some municipalities are believed to simply collect recyclables for a fee, and due to a lack of market in rural areas, simply dump the items in the landfill. We are fortunate to have a system in place that works well, even in these challenging times.
Cabarrus County does an outstanding job of collecting hazardous waste and bulk waste. You can take paper, cardboard, plastic, cans, tires, oil, antifreeze, appliances and yard waste to the facility at 4441 Irish Potato Road on Monday-Friday, 8am to 5pm and Saturday 8am to 2pm. Hazardous waste such as gas, grease, herbicides, cleaners, fluorescent lamps and paint can go to the HHW facility at 246 General Services Drive, with limited times on the first Wednesday and third Saturdays of each month. They are open for drop off of plastic, aluminum and paper Monday through Friday from 8am to 5pm. No pick up? No excuses.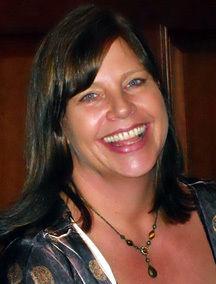 Even if the market is shifting and not as lucrative at the moment for some materials, such as glass, the possibilities for recycled products are bigger than ever. Keep doing your part to be diligent, teach your children well, rinse those plastic containers and check your app to be sure that broken window goes in bulk trash and not the recycling bin. Your oversight could negate all your neighborhood efforts, so everyone's participation is necessary. It only takes a moment to recycle, and every piece is appreciated in "Honor of Planet Earth".
Original Source